Twisted Things was created with the artist in mind. We
all know that booking and paying for events with questionable variables such as weather can be challenging, consignment shops and wholesale shops drop an artist's profits by 40% or more, and rental space is at an all-time high. What we would like to offer to local artists is the opportunity to exhibit, sell, and learn how to grow your own business. With years of experience, dedication, and a deep love of community we would like to provide you with the learning tools to help create the best business practices for you and your business.
So why join the Twisted Things Community?
A storefront in a historic downtown location and direct free access to parking. With restaurants nearby, 2 college campuses, several art community support projects and several community festivals in the area driving foot traffic right past our front door. This location also provides us with a space for classes, art shows, gallery space, and room for live art demonstrations by our resident artists.
We provide an experienced staff to provide excellent customer service and create sales for your business. Our staff will be knowledgeable on your artistic process and background to educate and intrigue your customers. Your bio and background will also be posted in the shop and online for customers to read and use to gain knowledge about our local resident artists.
We will run monthly spotlights on the artists in store and online, you will receive first inline opportunity at off site vending events held by Twisted Things. We will be running several artist bazaars throughout the year in addition to networking your art with several other festivals and events. This also includes other store front businesses looking for artists throughout Michigan.
Resident artists will have free priority access to any business classes taught on location. This includes but is not limited to marketing, organization, social media, fundraising, getting started, grass root skills, leadership skills, and management skills.
All photography and videography taken in shop is for the use of Twisted Things, and resident artists to use for social marketing and promotion of their art.
Please keep in mind this is also the home of experienced art business owners which are heavily involved in multiple retail locations, events, and festivals.
​
Have more questions about the benefits of joining? Send us an email, we would love to hear from you!
Powered by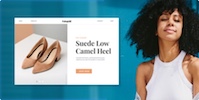 Create your own unique website with customizable templates.